Servir a la Gente (Kim Jong-il)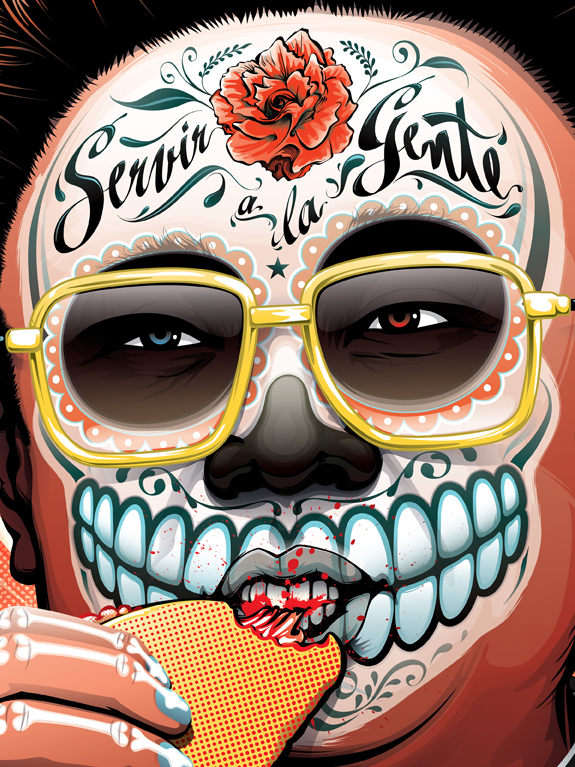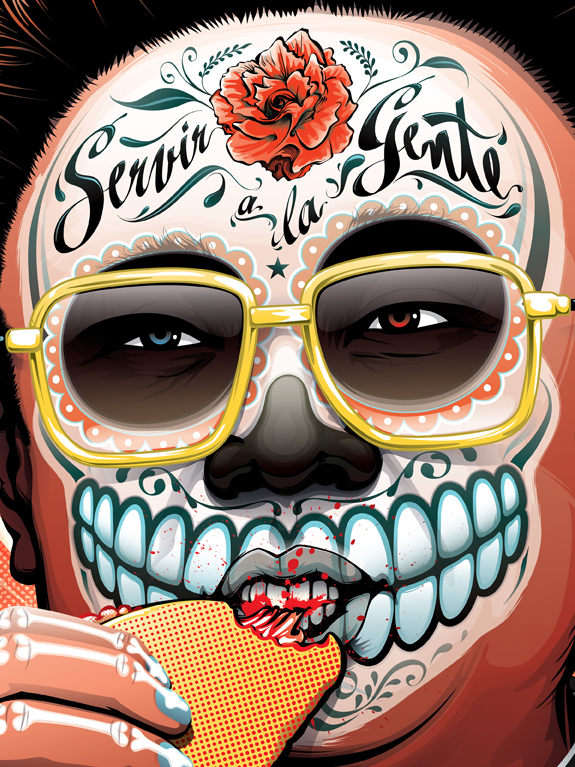 sale
Servir a la Gente (Kim Jong-il)
Produced for the 'Uno' La Carnita Art Show (Evergreen Brickworks, Toronto).
Servir a la Gente = To Serve the People. From my research (about 10 documentary films, each very different from the last.), I saw that most of the country was covered with images of the late dictator everywhere. So that's when the idea hit me: to juxtapose 'tacos and sugar skulls' with that sort of image, but with a twist.
Giclee Epson Print on Epson Enhanced Matte Paper". 18" x 24". Signed and numbered edition of 100.